A very handsome addition to my blue and white collection. The texture of the ceramic and glaze is great. Many thanks for such a well packaged and timely delivery. Cheers. James from United States
As usual! Great service. Always love the polka dots and continually watching your art work. Wish I had more room. Lovely to do business with. Highly recommended. My best! Jan from United States
I love my blue dotted polli-pot! It came very carefully packaged. I loved the added touch of a handwritten note on the pretty leaf card. I would not hesitate to buy from this shop again. Thanks!
Megan from Canada
I love how well made these items are. Such a delightful piece and a wonderful addition to my kitchen!
Elise from United States.
* Thank you so much for that beautiful mug!*

* Beautiful cup! Loved it! Arrived quickly to the USA from Denmark!*
Custom made matcha green tea bowls
Awesome! I love my matcha bowls! Eeli made more pots than I planned to buy - simply so I could choose the 3 I loved the best. And a very quick turn around at holiday time - great customer service and products!!!
Constance from Philadelphia!
Thanks for the kind words! ★★★★★ "Many thanks for the beautiful ceramics and such a well packaged and timely delivery. I love the style and quality. I hope I'm gonna need a lot more dishes next time :)"
Hanna from Germany
Little dotted unique bowl
This is a beautiful and precious small bowl. Well made with interesting detail. I love it! I will absolutely order from Eeli again.
Tim from Seattle!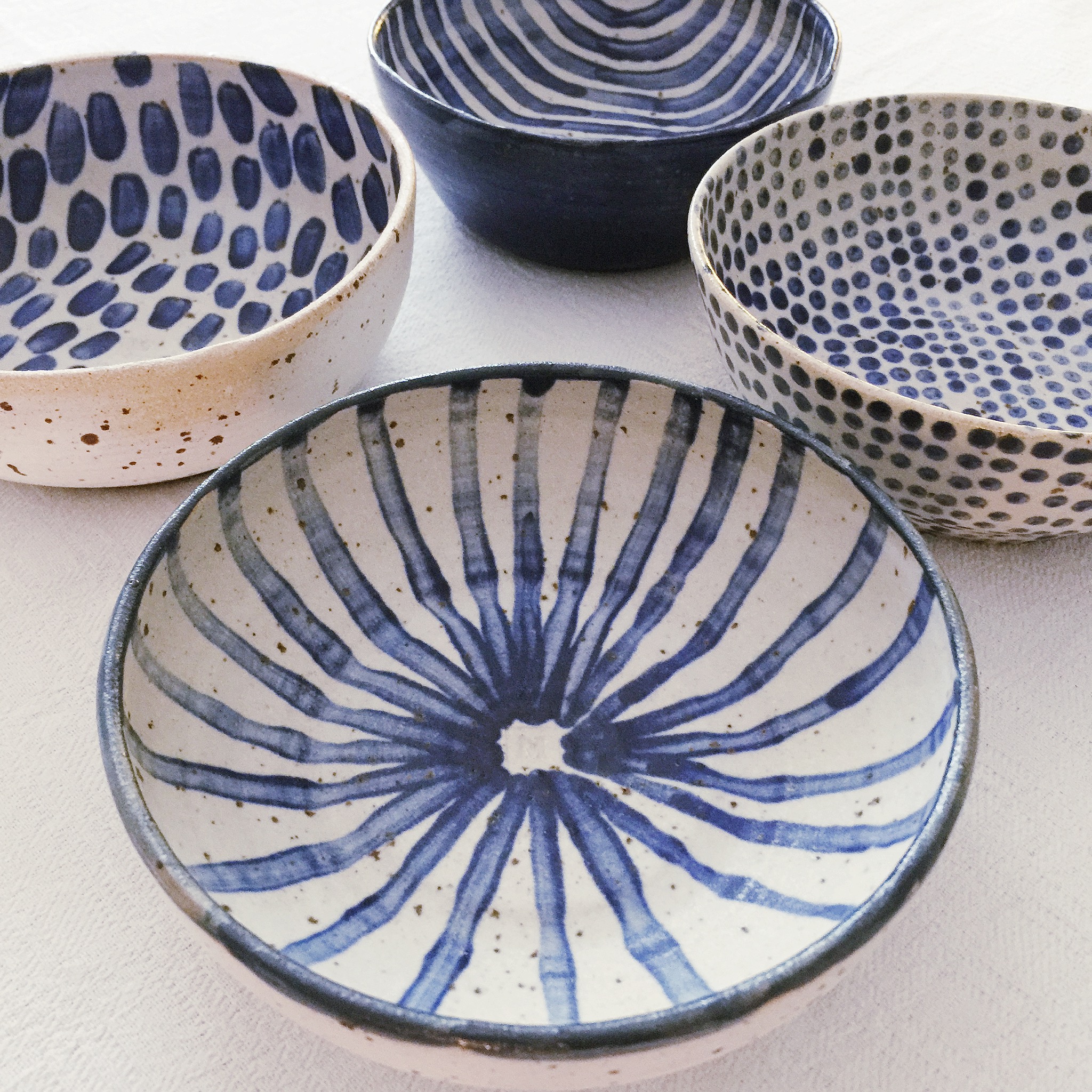 Patterned rice bowls
Hi Eeli,

The pots are amazing, I love the colour and the design but they are also very strong and washable with the dishwasher. Eeli included in the design also my monogram on the bowls so they are super personalized.
I use them everyday and I'm so Happy. Thank you Eeli!!
Margherita from Italy!